Voter Registration
The Office of the General Registrar and Electoral Board of Lancaster County strives to promote the highest level of service to the citizens of the Commonwealth by providing equitable opportunities to register and vote; and by maintaining accurate records relating to voter registration, elections, election officials, and candidates. We are committed to promoting democracy and public trust in our endeavors to ensure fair and impartial elections.
Electoral Board Members
Barbara Breeden, Chair
Carol Biscontini, Vice-Chair
Jim Symons, Secretary
November 8, 2022 General Election Voting Information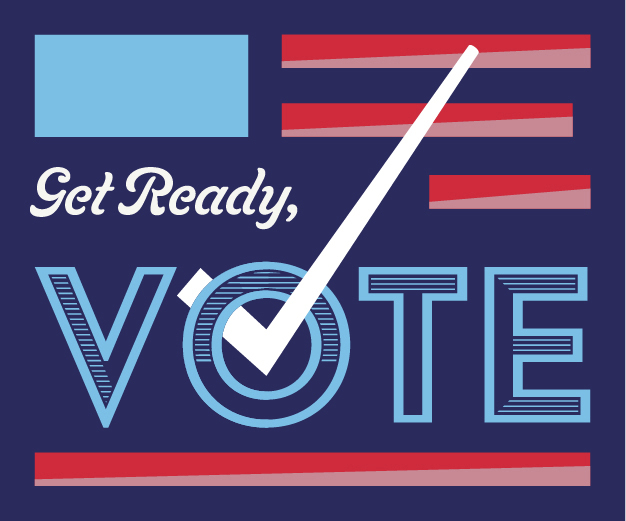 POLLS OPEN 6 a.m.-7 p.m.
In-Person Early Voting - Beginning September 23rd, early in person voting is available at the Voter Registration Office: Monday through Friday, 8:30 am to 4:30 pm, and the last two Saturdays immediately preceding the election. Simply bring your ID and vote.
Mailed Voting - As an alternative to in person voting, voters may vote by mail, with no excuse required. To have a ballot mailed to you, you must submit an Absentee Ballot Application Form which is available in the "Downloads" section on this page or you can download the form and apply online at www.elections.virginia.gov.
Ballot Drop Boxes - You may return your mailed ballot by placing it back in the mail or you may drop it in the Ballot Drop Box located outside of the Voter Registration Office. The drop box is accessible 24 hrs a day and will remain open until 7:00 pm on 11-08-2022. A ballot drop box will also be available at each polling place on Election Day.
Important Dates
Monday October 17th 2022 - Final day to register to vote or update your voter registration information. Applications submitted by mail must be postmarked on or before the deadline.
Friday October 28th 2022 - Last day to request that an absentee ballot be mailed to you. Applications must be received in the Voter Office by 5:00 pm.
Saturday November 5th 2022 - Last day to vote early in person at the Voter Registration Office.
Election Day Tuesday November 8th 2022 - Last day to vote. Ballots returned by mail must be postmarked by Nov. 8th to be counted. All mailed ballots returned in person must be placed in the drop box at the Voter Registration Office or at your polling place on Election Day by 7:00 pm.
Contact Information

Voter Registrar
Susan P. Jett
Phone: (804) 462-5277
Fax: (804) 462-5228
Office Location & Address
County Administration Building, Lower Level
8311 Mary Ball Road
Post Office Box 159
Lancaster, VA 22503
Hours: 8:30 AM to 4:30 PM
Find Us on Social Media
Downloads
Third party software or a browser plug-in may be required to view the files listed below:
Important Links
These sites provide additional information and resources for topics discussed or introduced on this web page (will open a new browser window):